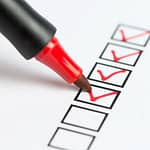 (Updated) Effective Date October 22, 2020
FORCHETTI CASTING PRIVACY POLICY
PLEASE READ THIS PRIVACY POLICY CAREFULLY AND IN ITS ENTIRETY BEFORE USING OUR SERVICES. IF YOU DO NOT AGREE TO THIS PRIVACY POLICY, PLEASE DO NOT USE OUR SERVICES.
Forchetti Casting, LLC ("FC" "we" "our" or "us") provides a range of content hosting, database and communication services to actors, models, dancers, voice-over actors and other artists (collectively, "Talent") and connects Talent with producers, directors and others involved in motion picture, theatrical, radio, television and other entertainment enterprises (collectively, "Industry Professionals"). AS A RESULT OF THE TYPE OF CASTING SERVICES WE PROVIDE, YOU SHOULD NOT EXPECT THAT THE INFORMATION YOU PROVIDE WHEN USING OUR SERVICES WILL REMAIN PRIVATE. By accessing, using our Services and/or submitting yourself for consideration for a potential respective performance role, you are accepting the terms of this privacy policy ("Privacy Policy") which govern our use of your information and our "Terms of Use" ("Terms"), which govern your use of our Services and are incorporated by reference into this Privacy Policy.
ACCEPTANCE OF POLICY
This Privacy Policy details important information regarding the collection, use, and protection of information collected on our websites, mobile websites, mobile applications, and services that link to this Privacy Policy, or when you interact with FC by any method of communication such as email, telephone, SMS, or in person in connection with the Services (collectively, "Services"). FC provides this Privacy Policy to help you make an informed decision about whether to use the Services and the choices we offer to manage the information we collect. Each time you use the Services, you are agreeing to this Privacy Policy. We will update this Privacy Policy with a new Effective Date to reflect changes in our collection and handling of personal information which take effect immediately upon posting.
SPECIAL NOTICES
YOU UNDERSTAND THAT BY USING OUR SERVICES YOU ARE AFFIRMATIVELY AND VOLUNTARILY CHOOSING TO PROVIDE PERSONAL AND/OR SENSITIVE INFORMATION ABOUT YOURSELF AND YOUR WORK EXPERIENCE AND THAT CERTAIN PERSONAL INFORMATION MAY BE INCLUDED IN YOUR RESUME (AS DEFINED IN THE "INFORMATION WE COLLECT" SECTION OF THIS POLICY). YOUR RESUME IS SEARCHABLE IN OUR DATABASES BY CASTING DIRECTORS, AND 3RD PARTIES AS DECIDED BY FC. YOUR RESUME MAY BE MADE AVAILABLE OUTSIDE OF FORCHETTI CASTING LLC, AND MADE AVAILABLE TO INDUSTRY PROFESSIONALS ELECTRONICALLY BY EMAIL OR BY SHARING THE URL OF THE PAGE ON WHICH YOUR RESUME AND OTHER FILES SHARED BY YOU.. ONCE YOUR RESUME IS SHARED OR ACCESSIBLE VIA A SEARCH ENGINE, IT IS SUBJECT TO REDISTRIBUTION BY ANY THIRD PARTY THAT HAS ACCESS TO THE INFORMATION AND WE HAVE NO CONTROL OVER HOW OTHERS MAY USE YOUR RESUME OR THE INFORMATION CONTAINED IN IT. YOU ACKNOWLEDGE THAT YOU ARE AWARE OF ANY AND ALL RISKS INHERENT IN SHARING, WITHOUT LIMITATION, YOUR RESUME AND OTHER FILES AS DESCRIBED AND BY DOING SO YOU ARE WILLING TO ASSUME THESE RISKS.
Personal Information Collected
Our Services include auditioning, casting, databases, and training services. We collect and use your professional and personal information in the course of providing our Services. "Personal Information" is information relating to a person who is identified in that data or who is, together with other data, identifiable. You understand that by using our Services you are choosing to provide personal and/or sensitive information about yourself and your work experience and that personal information you provide may be included in an online profile about you, and or in addition to any respective files shared by us with other parties. We may also collect information about you from third-party service providers and the social networks you are connected with. The sources of the personal information we collect are about you, your representation (e.g. agent) and other third-parties engaged by you, and published sources such as social media. You understand that by choosing to participate in and/or use our Services you are choosing to provide your personal and/or sensitive information about yourself and your work experience and that personal information you provide may be included in any respective business products and services related to you.
Tracking Technologies (Cookies, etc.)
We use tracking technologies to automatically collect information from you on our Services relating to your use of our website. If you access our website through a mobile device, we might also collect additional information such as a unique device identifier and location information. When you use our website, other parties such as third-party advertising partners and analytics providers may also collect information about your online activity. If you are concerned about having cookies on your computer, you can set your browser to refuse all cookies or to indicate when a cookie is being set, allowing you to decide whether to accept it. By making the choice to refuse all cookies, some of the functions of the website may be disabled. You can also delete cookies from your computer. More information about cookies can be read at www.allaboutcookies.org.
Use and Sharing of Information
We use your personal information for the following key purposes:
To contact you: subject to applicable law, we or our third-party service and business providers may send you communications. Such communications are designed and intended to make your experience with our company as enjoyable as possible. This correspondence may include, but is not limited to: notifications about our Services – communications about promotions, our services, events, and other offerings.

For legal purposes: we may use and share personal information for legal purposes, including as described below including the transfer of such Personal Information to third parties in countries outside the United States, Europe/the UK, or otherwise outside your country of residence where data protection laws may be of a lower standard compared to your own country's data protection laws

For the legitimate business interests of Forchetti Casting LLC and those of a third party: we may use your personal information to manage our legal, regulatory, financial and business requirements, including obtaining legal advice, in the course of disputes and litigation, internal and/or regulatory investigations

For our business purposes: we may use your personal information to help us efficiently operate our business, to count and recognize visitors to the website, to enable certain features on the website and for other purposes related to managing our business

For other purposes: subject to applicable law, we may use your personal information for additional purposes in connection with Services provided by Forchetti Casting LLC
We may use and share information we collect from you to operate, improve, and personalize our business Services. Your personal information may also be shared with marketing partners, affiliated companies, service providers, mobile carriers, social networks, legal and law enforcement, and others.
Your European Privacy Rights
The European Data Privacy Laws give you the right to access information held about you. Your right of access can be exercised in accordance with the European Data Privacy Laws. If you would like to request a copy of your personal information being held by us, or request that it is deleted or to update and/or correct your personal information or request that we provide a copy to another data controller of your personal information that you have provided to us, please contact us. We will need enough information to ascertain your identity as well as the nature of your request. We will aim to respond to your request within one calendar month of receipt of the request. Where we were unable to do so within the calendar month, we will notify you of the soonest practicable time within which we can respond to your request. There are certain exemptions and restrictions of these rights under the European Data Privacy Laws that enable personal information to be retained, processed or withheld from access and we will inform you of these if applicable.
Data protection rights under GDPR
If you are a resident of the European Economic Area (EEA), you have certain data protection rights and Aim Hire aims to take reasonable steps to allow you to correct, amend, delete, or limit the use of your Personal Information. If you wish to be informed what Personal Information we hold about you and if you want it to be removed from our systems, please contact us. In certain circumstances, you have the following data protection rights:
– You have the right to request access to your Personal Information that we store and have the ability to access your Personal Information.
– You have the right to request that we correct any Personal Information you believe is inaccurate. You also have the right to request us to complete the Personal Information you believe is incomplete.
– You have the right to request the erase your Personal Information under certain conditions of this Policy.
– You have the right to object to our processing of your Personal Information.
– You have the right to seek restrictions on the processing of your Personal Information. When you restrict the processing of your Personal Information, we may store it but will not process it further.
– You have the right to be provided with a copy of the information we have on you in a structured, machine-readable and commonly used format.
– You also have the right to withdraw your consent at any time where Aim Hire relied on your consent to process your Personal Information.
You have the right to complain to a Data Protection Authority about our collection and use of your Personal Information. For more information, please contact your local data protection authority in the European Economic Area (EEA).
Your California Privacy Rights
If you are a California resident, you have additional rights, California Civil Code Section 1798.83, known as the "Shine the Light" law, permits California residents to request and obtain a list of what personal information (if any) we disclosed to third parties for direct marketing purposes in the preceding calendar year and the names and addresses of those third parties.
Your Choices and Opt-Out
Due to the nature of our Services, you have limited choices for restricting access to your personal information that is shared. You may decline to provide us with personal information but this may limit or prevent you from thoroughly setting up an account and participating in the Services to fullest benefit. If you want to update your personal information or no longer want to be included in our Services, you may contact us at Support@ForchettiCasting.com. You may opt-out of receiving promotional communications from us.
Arbitration
Any disputes under this Privacy Policy will be resolved in accordance with the binding arbitration process outlined in the "Terms of Use."
Changes to this Privacy Policy
We reserve the right to change this Privacy Policy at any time. Your notification that changes to this Privacy Policy have been made will be conveyed by our posting a new "Effective Date" on the Privacy Policy.
Contact Us
Questions about our Privacy Policy or about our handling of your information may be sent to casting@forchetticasting.com.
Authorized Representatives' Access to Our Services
IF YOU HAVE AN AUTHORIZED REPRESENTATIVE (DEFINED BELOW), YOU UNDERSTAND THAT YOUR AUTHORIZED REPRESENTATIVE HAS THE ABILITY TO SUBMIT RESPECTIVE INFORMATIONAL DETAILS FOR YOU, WHICH MAY INCLUDE UPLOADING YOUR RESUME. IF AN AUTHORIZED REPRESENTATIVE NO LONGER HAS THE AUTHORITY TO ACT ON YOUR BEHALF, IT IS YOUR RESPONSIBILITY TO NOTIFY US OF THIS CHANGE IN WRITING. PLEASE NOTE THAT WE DO NOT TAKE STEPS TO CONFIRM IN ANY WAY THAT AN AUTHORIZED REPRESENTATIVE HAS OBTAINED YOUR PERMISSION PRIOR TO USING OUR SERVICES. FORCHETTI CASTING LLC HAS NO LIABILITY OR RESPONSIBILITY FOR THE ACTS OR OMISSIONS OF TALENT'S AUTHORIZED REPRESENTATIVE OR PURPORTED AUTHORIZED REPRESENTATIVE.
Notice About Minors
The Services are directed to a general audience. We restrict registration for all our Services to individuals age 18 and above (or the age of majority, as determined by the laws of the state in which you reside, whichever is older). If you are under 18 years old ("Minor"), you must have an Authorized Representative register on your behalf. Only Authorized Representatives, parents or legal guardians may create accounts, maintain Account Profiles, and utilize the Services on behalf of Minors. We do not knowingly collect personal information from individuals under 18 years of age. If you become aware that anyone under 18 has provided us with personal information, please contact us via any of the methods listed herein. If we obtain actual knowledge that we have received information from someone under 18, we will take steps to block that child from accessing our Services and remove that user's personal information from our systems. Under applicable European Data Privacy Laws, children between the age of 13 to 16 may provide valid consent to process their personal information. Where consent is required under such European Data Privacy Laws, you have the obligation to provide to us evidence of such consent or, as required under the European Data Privacy Laws, the authorization of the holder of parental responsibility for the child. We may refuse to process, or continue to process, the child's personal information until we receive this evidence of consent or authorization.
Notice to Authorized Representatives
Each agency, management company and/or individual agent and/or manager engaged by the agency or management company to act on behalf of the Talent ("Talent Representative"), and parents or legal guardians of Minors (collectively referred to as "Authorized Representative"), represent that the Authorized Representative is legally authorized to represent the Talent in connection with the Services and utilize all aspects of the applicable Services on behalf of the Talent, in accordance this Privacy Policy. Authorized Representatives agree to stop using the Services immediately when such authority from Talent is no longer effective. We are not obligated but reserve the right at any time to require evidence of an Authorized Representative's authority to enter into this Privacy Policy, and act on behalf of Talent in connection with the applicable Services. If we become aware that someone other than an Authorized Representative has established, edited or otherwise modified in any way an Account Profile or Resume for a Talent, we will take steps to terminate the account and remove any corresponding information within our control. Authorized Representatives are solely responsible for their acts or omissions in connection with the Services and indemnify FC for any claims or liabilities of any kind for their unauthorized or unlawful acts.
INFORMATION WE COLLECT
Submitting for consideration for current or future roles
Before submitting any of your information, including pictures, resumes, and videos, and other files, You must agree to our Terms of Use and this Privacy Policy.
Filling Out and Submitting Your Registration Form, and/or Submitting for Consideration of a Current and/or Future Performance Role
You (or your Authorized Representative) will enter specific profile information upon account registration, which will include first and last name, email address, username, and a password. You will be guided to supplement your profile information to include information such as sizes and attributes, representation, union affiliations, professional experience, training, and special skills ("Account Profile"). Certain Account Profile information, including some that is required, is automatically pulled from and displayed in your online Resume. Please do not include information on your Resume that you do not wish others to see. Keep in mind that providing additional information to your Account Profile or Resume can create a better user experience because Industry Professionals have more information about you when casting, searching for talent, etc. Please be aware that the information in your Account Profile may be accessed and modified by you and your Authorized Representative.
DO NOT SUBMIT INFORMATION IN YOUR RESUME, OR PROVIDE TO US IN ANY OTHER MEANS, THAT WHICH YOU DO NOT WANT PUBLICALLY AVAILABLE.
Resume and respective files and information includes, but is not limited to:
First, Middle, and Last Stage Name, Gender, Hair Color, Eye Color, Union Affiliation, Photos, Personal Attributes, Sizes, Skills, Education, Experience, Other Representation, Contact Information, and anything else you provide.
Mobile Device Information
If you access our Services through a mobile device, we may collect additional information from you such as your unique device identifier, IP address, language, device's operating system, and regional location. We may use this data internally or in conjunction with our third-party service providers or platforms to customize your experience and provide offers that may be relevant to you. Depending on the platform you use to access our Services (e.g. iOS, Android, or Windows Phone), you may be able to control whether we collect location data by adjusting the privacy settings on your wireless device. Please be advised that some features will not be available if you choose to disable the collection of location data. Information obtained from your mobile device in connection with any text or push notification services may include your cell phone number, your carrier's name, the date, time and content of your messages and other information you provide to us as part of these Services.
INFORMATION COLLECTED THROUGH TRACKING TECHNOLOGIES
Third-Party Tracking and Usage Data
Our third-party analytics providers and we may use a variety of tracking technologies that automatically or passively collect certain information described in this Privacy Policy from your computer, mobile, or other access device whenever you visit or interact with the Services or our advertising ("Usage Data"). Usage Data may be collected from the devices you use to access our Services for a variety of reasons including system administration, to prevent fraudulent activity or improve security, to assess the performance of our Services, and to tell us, for example, the website you were visiting before you came to the Services and the website you visit after you leave the Services, whether you have visited the Services before or if you are a new visitor and to help us identify the features in which you may have the greatest interest. Keep in mind that certain features of our Services are available only through the use of tracking technologies and disabling them may impact the functionality of our Services. We may combine the information collected from you with other information collected through tracking technology. You may find more information about these third party analytics providers, their practices, and your choices on how such Usage Data is collected by clicking here.
HOW WE USE AND SHARE YOUR INFORMATION
How We Process Database Information About You
The Services are designed for casting roles in TV, Film, and Other Mediums – known and unknown at the time of this policy update. We search our databases based on specific criteria which may be related to you. We, and 3rd parties may then view your Resume, and other information that you provided or we collected as described in the Privacy Policy. This information is also used to contact you or your Authorized Representative. Please remember that any information you disclose on your Resume may be accessed, used, and stored by Industry Professionals, and redistributed to others in any manner. We do not do background checks of our clients and cannot guarantee who might gain access to any shared information. Nor do we have control over how other parties may or may not share your personal information. You expressly and voluntarily accept and agree to the processing of the information as set forth in this Privacy Policy. If at any time you do not agree to the terms of this Privacy Policy, you must contact us in any of the communication means mentioned in this Privacy Policy. Until we have acknowledged receipt of your request, there is no guarantee that we have received your request.
We have the right, but not the obligation, to monitor any activity and content associated with our databases or other Casting Services. We reserve the right to take action in connection with any content or action we deem to be inappropriate. Please review our Terms for more information if needed.
Information Submitted
Our Casting Services offer you the opportunity to be considered by US and/or Industry Professionals for potential roles. We and/or Industry Professionals may share Resumes and other submitted content. For example, if you or an authorized representative submits an audition video in which you appear, it may be viewed by US and forwarded to others. We have no control over what others may post or how those individuals and/or organizations may use the information. Therefore, you should exercise caution and discretion when submitting to our Services or allowing your Authorized Representative to participate on your behalf.
Sharing with Affiliates and Marketing Partners
We may share your personal information and other information we collect from you with our affiliated companies and marketing partners to send you messages about new products, enhancements, special offers and other promotional messages. You may opt-out of receiving any promotional messages from our marketing partners or us by following the instructions in the "Choice and Opt-Outs" Section below.
Connecting with Social Networks
When interacting with our company or Casting Services in connection with third-party social networking services such as Facebook, Twitter, Instagram, or other Social Media Platform (each and collectively, a "Social Network"), you may have the option to connect your Account or activity on our respective social channel with your Social Network information and activity. If you choose to do this, we may import information from your Social Network account to a service related to our Services. We only import the information you allow to be exported from the Social Network, which is controlled by your privacy settings on that Social Network ("Permitted Social Network Content"). The authentication of your Social Network login credentials is conducted solely by your Social Network. By connecting your Social Network account with ours and authorizing us to have access to the information, you agree that we may collect, use, and store Permitted Social Network Content across all our Services and in accordance with this Privacy Policy. Any information or content you or other users post when participating in social networks, plug-ins or other services that link to our Casting Services becomes public information and is subject to redistribution by third parties or us. Our Casting Services or social media platforms may also provide the ability for you to make announcements regarding auditions or jobs, or invite people to join the Services via email, SMS, or social media platforms. Many of those communications will list your name and email address in the header of the message. Once you have connected with an individual your contact information will be shared with that individual.
Aggregate and Analyze Information
We use aggregate information about our users and other non-personal information to analyze the Services and user behavior. We may combine or supplement the information you give us with information we collect from other sources and use it for any purpose disclosed in this Privacy Policy. For example, as permitted by law, we may collect demographic and other information that is publically available. We also use this information to prepare aggregated reports, which we share with third parties.
Legal Matters; Safety
We may, without your consent, access and disclose your information, any communications sent or received by you, and any other information that we may have about you or your account as may be permitted or required by law or by any government regulatory authority, or to prevent or investigate suspected fraud, violations of our Terms, or activity that appears to us to be illegal or may expose us to legal liability. Any disputes under this Privacy Policy will be resolved in accordance with the binding arbitration process outlined in the Terms. Additionally, we may disclose your information in situations that we believe may involve potential threats to the physical safety of any person or property.
Sale or Transfer of Business or Assets
Our users' personal information may be one of the assets sold, transferred, or merged if FC or an affiliated company, brand or business is sold or disposed of as a going concern whether by merger, sale of assets or otherwise, or in the event of an insolvency, bankruptcy or receivership.
CHANGING YOUR PERSONAL INFORMATION
Updating/Changing Your Performer Profile Information in our Database
If for any reason you are concerned that any personal information you provided to us is not correct and/or you would like to update/make changes to your personal information, you can do so at any time by contacting us by telephone at (912) 678-8219, or via email: ProfileUpdate@ForchettiCasting.com. A Talent Representative may also provide updates and changes as needed on your behalf if authorized by you.
CHOICE AND OPT-OUTS
Information Sharing with Others
Files, Information, Resumes, Images, Videos and the like that you share with us are subject to redistribution by Industry Professionals that have access to the information. We have no control over how Industry Professionals may use your Resume or other files mentioned, including the information contained in your Resume and files. If you do not want your information and files to be subject to public distribution prospectively, you must notify us immediately via phone or email – and again we must personally acknowledge to you that your request to remove your respective shared files and resume from our database has been received. Otherwise, until so, the files and/or resume may still be made available. Please be aware that we cannot guarantee removal from any third-party computer systems and/or their respective email accounts or other shared online means. We do not control or assume any responsibility for the information you provide in connection with our Services.
Timing and Third Parties
We will endeavor to comply with your requests as soon as reasonably possible, but changes requested of us may not be effective immediately. We are not responsible unless required by law, to inform third parties with whom we have already shared your information of any changes requested pursuant to this Privacy Policy. Nor are we responsible for removing information or causing information to be removed from the databases or records of such entities.
IMPORTANT DISCLOSURES
Storage and Retention
Personally identifiable and other information that you provide to us in the course of participating in the Services may be gathered and stored in one or more of our corporate databases. We may retain information to comply with law, prevent fraud, assist with investigations, resolve disputes, analyze or troubleshoot our databases, enforce our Terms, or take other actions permitted by law. We may also retain information to prevent the need for you to re-submit your information or to create an archival copy of your information, which might be used by us for recordkeeping and internal purposes. We will retain your information for the period of time necessary to fulfill the purposes outlined in this Privacy Policy unless a longer retention period is permitted or required by law. To determine the appropriate retention period for personal information, we consider the amount, nature and sensitivity of the personal information, the potential risk of harm from unauthorized use or disclosure of your personal information, the purposes for which we process your personal information and whether we can achieve those purposes through other means, and applicable legal requirements.
Jurisdiction and Cross-Border Issues
Our Casting Services are available in the United States and intended for use by individuals and companies located in the United States only. We do not represent or warrant that our Services are appropriate or available for use in any particular jurisdiction. Those who choose to participate in our Casting Services do so on their own initiative and at their own risk, and are responsible for complying with all local laws, rules and regulations. We may limit access to our Services, in whole or in part, to any person, geographic area or jurisdiction we choose, at any time and in our sole discretion. By using our Services and submitting any personal information, you consent to the transfer of personal information to other countries, which may provide a level of data security different from your country of residence. You are also consenting to the application of United States law in all matters concerning the Services. In accordance with the European Data Privacy Laws, the personal information that we collect from you may be transferred to, and stored at, a destination outside the UK/European Economic Area ("EEA") and processed by our staff or suppliers operating in the United States and India, both of which have less stringent data protection laws compared to the UK/EEA. Such staff may be engaged in, among other things, the fulfillment of your order, the processing of your payment details, and the provision of support services including photo processing. By submitting your personal data, you agree to this transfer, storing or processing of your personal information. Where appropriate, we use the standard contractual clauses in the form approved by the European Commission or we use Privacy Shield certified vendors or other third parties to protect your personal information when it is transferred outside the UK/EEA.
No Rights of Third Parties
This Privacy Policy does not create rights enforceable by third parties or require disclosure of any personal information relating to those participating in our Services.
Changes to this Privacy Policy
We may change this Privacy Policy from time to time. You agree that we may notify you about material changes in the way we treat personal information by posting a revised Privacy Policy on the Services via a link, with the "Effective Date" posted at the top of the Policy. You should check the Services frequently for updates. By accessing the Services after the Effective Date, you are deemed to consent to our then-current Privacy Policy.
CONTACTING US
If you have any questions about this Privacy Policy or the practices of Forchetti Casting LLC, please contact us via email at CastingSupport@ForchettiCasting.com, or by phone at (912) 678-8219, Attn: Casting Services, 5710 Ogeechee Rd., Suite 200-165, Savannah, GA 32405-9558, USA.
THIRD PARTY PROVIDERS OF ANALYTICS TOOLS
The following is a non-exclusive list of third parties we have chosen to provide us information, reports, and analysis on the usage and browsing patterns of users of the Services. Included are links to their privacy policies and, if applicable, opt-out options to enable you to opt-out of their respective programs.
Google Analytics
EXAMPLES OF TRACKING TOOLS
Cookies
A cookie is a data file placed on a device when the device is used to visit the Services. We use cookies to collect information for record-keeping purposes and to make it easier to update and revise our web pages and other respective information. Cookies are stored on users' hard drives. Cookies may be used for many purposes including, without limitation, remembering you and your preferences and tracking your visits to our web pages. You can choose to have your computer warn you each time a cookie is being sent, or you can choose to turn off such cookies through your browser settings. Every browser is a little different, so refer to your browser's Help menu for the correct way to modify your cookies. However, cookie management tools provided by your browser will not remove Flash cookies.
Web Beacons/GIFS
Small graphic images or other web programming code called web beacons (also known as "1×1 GIFs" or "clear GIFs") may be included in our web pages and messages. Web beacons may be invisible to you, but any electronic image or other web programming code inserted into a web page or e-mail can act as a web beacon. Web beacons or similar technologies may be used for a number of purposes including, without limitation, to count visitors to our website, to monitor how visitors to the site navigate the website, and to accrue related statistical data for analysis.
HTML 5
We may use HTML5 in some of our Services, including in our mobile website. HTML5 has browser web storage that does not rely on traditional browser cookies. Like Flash cookies, HTML5 cookies are not stored in a browser "cookies" file and, like Flash cookies, can be used to track users across websites. To our knowledge, there is currently no known way for a user of a mobile device to remove HTML5 tracking and storage.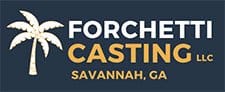 "Your casting source for auditioning & booking talented actors"