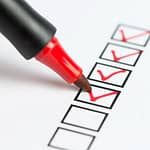 (Updated): October 28, 2020
Please read these Terms and Conditions carefully before submitting any information, files, and/or other data to Forchetti Casting LLC ("FC", "Our", "We", "Us") using or participating in any of Our Casting Services or offerings.
You Accept These Terms and our Privacy Policy
Each time you submit your information for a role, or submit your files and/or information to us, you agree to these Terms and Conditions, and any additional terms that may appear as described below. You represent that you are over the age of 18. If you are under the age of 18, please immediately contact your parent or legal guardian or authorized representative to participate accordingly on your behalf regarding the items described herein and for all considerations.
Privacy
By agreeing to these Terms, you are also agreeing to our "
Privacy Policy
." We use personal information in accordance with our Privacy Policy and in accordance with applicable data protection laws including, but not limited to, without the laws of the United States, the General Data Protection Regulation 2016/679 ("GDPR") and any other applicable UK and European data protection laws (together with the GDPR the "European Data Privacy Laws") and any other applicable data protection laws (together with the European Data Privacy Laws the "Data Privacy Laws").
ABOUT FORCHETTI CASTING LLC
Forchetti Casting LLC provides casting services and other services to allow actors, models, dancers, voice over talent, musicians, a musical or performance group or other artist ("Talent") to be considered for respective roles being offered by all or any of, but not limited to the following: A production company A filmmaker; Other entertainment industry professional;· A professional talent representative (e.g. talent agency or management company), or an employee or authorized representative thereof ("Talent Representative") other casting director(s), and other professionals rendering professional services in, without limitation, all media know or unknown at the time of the creation of this Terms and Services Policy, motion picture, theatrical, radio, streaming services, television and other entertainment enterprises that may be offered on our websites, mobile websites, apps, or from other services, products, tools, offers or communications presented by Forchetti Casting LLC on behalf of any of the above.
DISPUTE RESOLUTION
Governing Law
These Terms shall be governed, construed, and enforced in accordance with the laws of the State of Georgia, without regard to its conflict of laws rules except that the arbitration provision shall be governed by the Federal Arbitration Act as stated herein. All arbitration proceedings shall take place in Savannah, Georgia and any enforcement shall be brought to the courts in Chatham County or the Federal courts in Savannah, Georgia.
Notice of Claims
In the event a dispute arises between you and Forchetti Casting LLC we want to provide you with an efficient, neutral and cost-effective means of resolving the dispute through arbitration. A party who intends to seek arbitration must first send to the other a written Notice of Dispute describing the nature and basis of the Claim and setting forth the specific relief sought. All Notices of Dispute to Forchetti Casting LLC shall be sent to the following address: Forchetti Casting LLC, 5710 Ogeechee Rd., Suite 200-165, Savannah, GA 32405-9558, USA.
All notices are to be sent to the email or street address provided in the written Notice of Dispute. Upon receipt of such Notice of Dispute, the other party shall have a 60-day period in which it may satisfy the Claim against it by fully curing the Claim and/or providing all the relief requested in the Notice, and/or entering into a settlement to resolve the Claim to the mutual satisfaction of the Parties. After the expiration of such 60-day cure period, you or Forchetti Casting LLC may commence an arbitration proceeding in accordance with the following procedure.
LIMITATION OF LEGAL REMEDIES
YOU AND FORCHETTI CASTING LLC AGREE THAT ANY DISPUTE, CONTROVERSY OR CLAIM ARISING OUT OF, CONNECTED WITH OR RELATING TO THESE TERMS, ANY CONTRACT, TORT, MISREPRESENTATION, FRAUD OR OTHER LEGAL THEORY OR CAUSE OF ACTION, STATUTE, OR OTHERWISE RELATING TO THE SERVICES ("CLAIMS") WHICH CANNOT BE SETTLED BY MUTUAL AGREEMENT OF THE PARTIES, SHALL BE RESOLVED BY ONE ARBITRATOR THROUGH BINDING ARBITRATION. THIS AGREEMENT TO ARBITRATE IS INTENDED TO BE BROADLY INTERPRETED. THERE IS NO JUDGE OR JURY IN ARBITRATION, AND COURT REVIEW OF AN ARBITRATION AWARD IS LIMITED. HOWEVER, JUST AS A COURT WOULD, THE ARBITRATOR MUST HONOR THESE TERMS. THE ARBITRATOR'S DECISION AND AWARD IS FINAL AND BINDING, WITH SOME EXCEPTIONS UNDER THE FEDERAL ARBITRATION ACT, 9 U.S.C. 1, ET SEQ., AND JUDGMENT ON THE AWARD MAY BE ENTERED IN ANY COURT WITH JURISDICTION. BY AGREEING TO THESE TERMS, YOU AND FORCHETTI CASTING LLC ARE EACH WAIVING THE RIGHT TO A TRIAL BY JURY OR TO PARTICIPATE IN A CLASS OR REPRESENTATIVE ACTION.
INTELLECTUAL PROPERTY RIGHTS
Access to Content on our website and or other mediums
You acknowledge that: (i) by choosing to interact with FC you may have access to pictures, digital images, graphics, music, video, audio, text, computer code and other creative output (collectively, "Content"); and (ii) this Content includes Content owned or licensed by FC ("FC Content"), or owned or licensed by Other Parties. You acknowledge that FC, FC licensors, and Other Individuals have rights in their respective Content under copyright and other applicable laws and treaty provisions. You accept full responsibility and liability for your use of any Content in violation of any such rights.
Content
FC may choose, but has no obligation, to pre-screen or monitor our Content for inappropriate Content or anything that may possibly be indicative of misconduct at any time, and it may delete any Content that violates these Terms, as determined by FC in its sole discretion. However, if FC chooses to pre-screen or monitor the Content, FC nonetheless assumes no responsibility for such Content, no obligation to modify or remove any inappropriate Content, and no responsibility for the conduct of the Originator of the Content.
View Content at Your Risk
You understand that when participating in our Services, you may be exposed to Content from a variety of sources, and that FC is not responsible for the accuracy, usefulness, safety, or intellectual property rights of or relating to such Content. You further understand and acknowledge that you may be exposed to Content that is inaccurate, offensive, indecent, objectionable, or that contains errors or omissions.

Notice of Industry Compliance

In line with entertainment industry guidelines, any offered classes, webinars (paid or complimentary), training materials, auditions, or any correspondence from us or on our behalf, is no promise of employment. Classes, webinars, and the like are intended to be a learning experience. Again, it is not an audition and there is no promise of employment.
Links to Other Websites
Our Service may contain links to third-party web sites or services that are not owned or controlled by FC.
FC has no control over, and assumes no responsibility for, the content, privacy policies, or practices of any third party web sites or services. You further acknowledge and agree that FC shall not be responsible or liable, directly or indirectly, for any damage or loss caused or alleged to be caused by or in connection with the use of or reliance on any such content, goods or services available on or through any such web sites or services.

We strongly advise You to read the terms and conditions and privacy policies of any third-party web sites or services that You visit.
Submissions

You agree that by submitting remarks, complaints, suggestions, improvements, ideas, images, feedback, comments, concepts, illustrations, reviews, and other materials to FC through the site (individually and collectively, the "Submissions"), You (i) grant FC a perpetual, nonexclusive, royalty-free, irrevocable, transferable, and fully sublicensable right to use, reproduce, adapt, modify, translate, distribute, publish, make derivative works from, and publicly display and perform the Submissions across the world in any media without attribution, (ii) grant FC the right to take legal action against any person or entity that breaches our and/or your rights in your Submissions, and (iii) waive all of your rights, including moral rights, if any, regarding your Submissions, including any rights or requirements of identifying you as the author of the Submissions or any derivative thereof. You also agree that your Submissions are submitted by you without any restrictions or expectations of confidentiality and do not contain any proprietary information.

You are fully responsible for the content of your Submissions, and once submitted, it is in our sole discretion as to whether a Submission can be withdrawn. You may be exposed to liability by making any Submission, if for instance your Submission is inaccurate, misleading, defamatory, or infringes on any third-party right, including any copyright, patent, trademark, moral right, trade secret, publicity right, privacy right, or any other intellectual property or proprietary right; contains unlawful material, including hate speech and pornography, exploits or harms minors, or breaches or advocates the breach of any law, rule or regulation. You agree to defend, indemnify, and hold FC harmless from any damages, losses, costs, or expenses, including reasonable attorneys' fees, which we may incur as a result of your Submissions.
With respect to your Submissions, you represent and warrant that:
· Your Submissions will be accurate, will be your original work, and that you are not impersonating any person;
· Your Submissions will not breach any law, or interfere with the rights of others, including the use of information, or materials that (i) defame, libel, disparage or invade the privacy of anyone, (ii) are pornographic or obscene, (iii) are abusive, harmful, threatening, offensive, harassing, vulgar, inaccurate, racially, sexually, ethnically or are otherwise objectionable or contrary to the laws of any area where such Submissions may be accessible, (iv) constitute personal attacks on any person or organization, (v) infringe the intellectual property, privacy right, trade secret, patent right, or proprietary rights of any third party, (vi) promote any criminal or other illegal activity, (vii) promote or advertise any person, product or service or solicit funds, (viii) are deemed confidential by any contract or policy, or (ix) promote violence, firearms, ammunition, or weapons.
-Your submissions do not contain any viruses, Trojan Horses,

User Representation

By using our services, you represent and warrant that:

All registration information you submit is truthful and accurate;

You will maintain the accuracy of such information;

You will keep your password confidential and will be responsible for all use of your password and account;

You are not a minor in the jurisdiction in which you reside or if a minor, you have received parental or legal guardian permission to use our website; and

Your use of our services does not violate any applicable law or regulation.

We retain the right to review and delete or remove from public view on the site and delete from any other media or server where your Submissions may be stored or displayed by or on behalf of Learning League, any Submissions, which we in our sole discretion consider illegal, offensive, obscene, abusive, harassing, commercial in nature, infringing, inappropriate or otherwise violates the terms.

Intellectual Property Rights
Except as provided, you may not copy, reproduce, publish, transmit, transfer, sell, rent, modify, create derivative works from, distribute, repost, perform or display the materials, nor may you infringe upon any of the copyrights or other intellectual property rights contained in the website. You may not remove or alter, nor cause to be removed or altered, any copyright, trademark, or other proprietary notices or visual marks and logos from the website

Assumption of Risk

There may be unknown risks and circumstances that can arise during the use of the Site that can influence or reduce results. You accept that any mention of any suggestion or recommendation on or via the Site is to be followed at your own risk, with no liability on our part. You accept that there may be a rare chance that illness, injury, or even death could happen, and agree to assume all risks with no liability to us

Limitation of Liability
Notwithstanding any damages that You might incur, the entire liability of FC and any of its clients, suppliers, vendors, or other deemed party under any provision of this Terms and Your exclusive remedy for all of the foregoing shall be limited to the maximum amount of $100 USD, or the actual amount you paid for any service provided by Forchetti Casting LLC.
To the maximum extent permitted by applicable law, in no event shall FC or its suppliers be liable for any special, incidental, indirect, or consequential damages whatsoever (including, but not limited to, damages for loss of profits, loss of data or other information, for business interruption, for personal injury, loss of privacy arising out of or in any way related to the use of or inability to use any of our services, included performance roles, that have been offered to you or you chose to participate in, or otherwise in connection with any provision of this Terms), even if FC or any supplier has been advised of the possibility of such damages and even if the remedy fails of its essential purpose.
Some states do not allow the exclusion of implied warranties or limitation of liability for incidental or consequential damages, which means that some of the above limitations may not apply. In these states, each party's liability will be limited to the greatest extent permitted by law.
Furthermore, FC will be held neither responsible nor liable for your visit or use of any other third-party websites that you might have accessed through links within this Site. FC has no control or authority over these websites and is not responsible for anything related to their content or services. Any such links are made available simply as a service to Users of this Site, and their presence on this Site is not any form an endorsement or validation by or affiliation with FC.
Errors and Omissions
Although FC tries to ensure the accuracy of information shared on or via the Site, the information may inadvertently contain inaccuracies or errors. You agree that we are not responsible for the opinions or accuracy of facts referenced on or via the Site or of those of anyone or any company affiliated with our business or us in any manner. Since scientific, technology and business practices are constantly changing, you agree that we are not responsible for the accuracy of the Site, or for any errors or omissions that may happen.


No Endorsement

References or links in our Site to the information, opinions, programs, products, and/or services of any person, business, or entity doesn't constitute our formal endorsement. We are merely sharing information for your own self-help. We are not responsible for the Site content, blogs, emails, videos, programs, social media, products and/or services of any person, business or entity that may be linked to or referenced in the Site. Also, should our Site link appear in any person's, business' or entity's website, program, product, and/or services, it doesn't constitute our formal endorsement of them, their business, or their website.

Copyright Policy
Everything on this Site is copyrighted. You may not republish without prior permission from FC . Nothing on this site should be sold in any form. The unauthorized reproduction or distribution of any copyrighted work is deemed illegal. Therefore, if found wanting, we have the right to take legal actions against you.
As condition of your use of the Site, you agree to hold FC , its subsidiaries, affiliates and their respective officers, directors, shareholders, and employees free and harmless against and from all claims, damages, losses, liabilities, and expenses (including, without limitation, attorneys' fees) relating to you or your representative(s)' submission of any copyrighted work to FC , or submission for use, creation or manufacture of any FC product or service, which may be or ruled to be subject to infringement.
FC respects intellectual property rights. If you notice that your copyright in a work has been violated through this Site, please contact us for notice of claims of copyright infringement.
Upon receiving your complaint, FC will remove the content that you believe infringes your copyright. In addition, FC may terminate the account of the User who appears to be infringing on your intellectual property rights.
For European Union (EU) Users
If You are a European Union consumer, you will benefit from any mandatory provisions of the law of the country in which you are resident in.
United States Legal Compliance
You represent and warrant that (i) You are not located in a country that is subject to the United States government embargo, or that has been designated by the United States government as a "terrorist supporting" country, and (ii) You are not listed on any United States government list of prohibited or restricted parties.
Severability
If any provision of these Terms is held to be unenforceable or invalid, such provision will be changed and interpreted to accomplish the objectives of such provision to the greatest extent possible under applicable law and the remaining provisions will continue in full force and effect.

Translation Interpretation
These Terms and Conditions may have been translated. You agree that the original English text shall prevail in the case of a dispute.

Changes to These Terms and Conditions
We reserve the right, at Our sole discretion, to modify or replace these Terms at any time. If a revision is material We will make reasonable efforts to provide at least 30 days' notice prior to any new terms taking effect. What constitutes a material change will be determined at Our sole discretion.
By continuing to access or use Our Service after those revisions become effective, You agree to be bound by the revised terms. If You do not agree to the new terms, in whole or in part, please stop using the website and the Service.
ACCEPTANCE OF TERMS
Legally Binding Agreement
You agree that you are entering into a legally binding agreement with Forchetti Casting LLC based on these Terms and our Privacy Policy, which is incorporated with these Terms and posted on our website embedded herein and/or posted as a separate document. Other additional Terms may be posted on some or all of the Forchetti Casting services from time to time such as legal notices or rules for particular publications, casting notices, social media posts, promotions, applications, downloads or other features or activities. If there is a conflict among Terms, you agree that Forchetti Casting LLC will determine which Terms apply to which Services. If you do not agree to any of the terms of the Privacy Policy or these Terms, you must notify and receive back written proof of receipt of said request from us in any of the means listed in the "Contact Us" section.
Contact Us
If you have any questions about these Terms and Conditions, or any other matter, You can contact us:
"Your casting source for auditioning & booking talented actors"