Film & Television Casting
Melanie Forchetti, Head of Casting on TV
Melanie offers advice and guidance navigating the entertainment business in Savannah, GA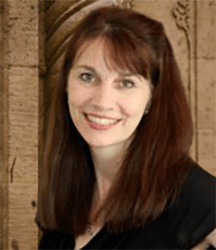 About Melanie Forchetti: Melanie is an award winning Casting Director who has cast over a thousand films, television shows and commercials. Networks. Now she is head of forchetti casting company. she has cast for include Netflix, Amazon, CNN, Oxygen, Investigation Discovery, and many others. 
She graduated from NYU's Tisch School of the Arts with a BFA in acting. She then started her own production company producing feature films, documentaries, and commercials in New York. In Los Angeles, she worked in business affairs at the talent agency Writers & Artists and then went on to work at The Firm, a celebrity management company. Melanie was the Head of Casting at Mike Lemon Casting in Philadelphia for 7 years. She is now Head of Casting at Forchetti Casting LLC in Savannah Georgia. Now Get ready for georgia casting.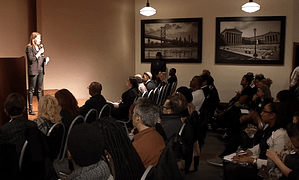 Melanie Forchetti, Head Casting Director Speaking at Actor's Event
Actors look to Melanie for advice and guidance as they navigate the entertainment business in pursuit of developing their acting careers
Melanie interviewed on Live


What Not to Say to Casting Directors During Auditions
How to Write Character Breakdowns For Your Project
What to Wear to an Audition
What All Actors Need to Know About Breakdowns
Auditioning In-Person vs. Submitting a Self-Tape
Should Actors Always Audition Off-Book?
Do Actors Need a Reader For Their Self-Taped Auditions?
Can Actors Submit to Roles If They Don't Fit the Breakdown
How to Nail Your Self-Tape LIVE YouTube Event
Let's work together on your project
To begin, give us a call at (912) 678-8219, or simply send us an email: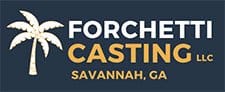 "Your casting source for auditioning & booking talented actors"