One-On-One Coaching with a Casting Director
Availability limited
Times and dates varied due to production
Not booking work?
Talk with a Casting expert to uncover why.
Coaching
with a Casting Director
Do you have an upcoming self-submission or need help with a monologue that you need a consult on? Book a session with me and we'll work on getting you your best performance yet.​

Have questions about agents, mangers, or the business itself? I'm happy to walk you through what you need to do to book work!

Need a consult on choosing a Headshot or formatting your Resume? Or putting your Reel together? No problem
Spaces are limited – Schedule varies due to production
"Your advice has given me the confidence and edge I needed to book more roles."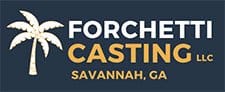 "Your casting source for auditioning & booking talented actors"